Expanded All Day Workshop
Creating & Managing
a High Yield Dividend Portfolio
Sponsored & Presented by www.UnRulyDog.com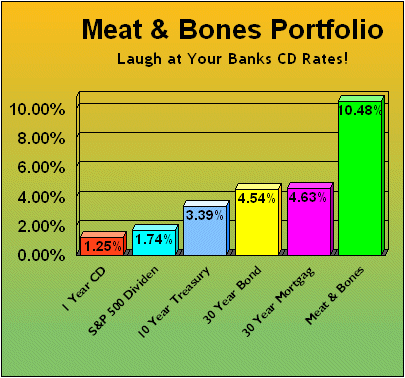 Location:My Home
6397 Union Mill Road, Clifton, VA
Schedule:
8:00-9:00 Registration, Breakfast
9:00-12:00 Workshop Morning Session
12:00-1:00 Lunch
1:00-4:00 Workshop Afternoon Session
Includes:
150 page Workbook
Updated Pre-formatted Excel Spreadsheet
Breakfast, Lunch
Snacks, Refreshments
Free WiFi
Topics Covered:
Market Analysis Using Predictive and Confirmation Charts
Finding High Yield Stocks
Portfolio Management with software and on line time savers
Options to enhance yield
Entry & Exit techniques
COST:
$160/person (Paid by the Wednesday prior to), $160 (After Wednesday)
Pay by Check made out to: UnRulyDog LLC
Send to:
UnRuly Dog LLC
6397 Union Mill Road
Clifton, VA 20124
Cancellation Fee:
$25, if by noon Wednesday prior to. There is no refund available for those canceling after noon on Wednesday prior to the workshop, but by paying the cancellation fee individuals can reschedule to the next workshop.
Confirmation:
You will receive an email confirmation from the web site upon making a reservation. Once payment is received, you will be sent an email with your workshop confirmation number guaranteeing your seat. Seating is limited to 10 per workshop. Full workshops will be noted on the web site. A waiting list is maintained for future workshops. Those placed on a waiting list will be notified via email or phone prior to noon the Friday prior to the workshop if a seat opens up.